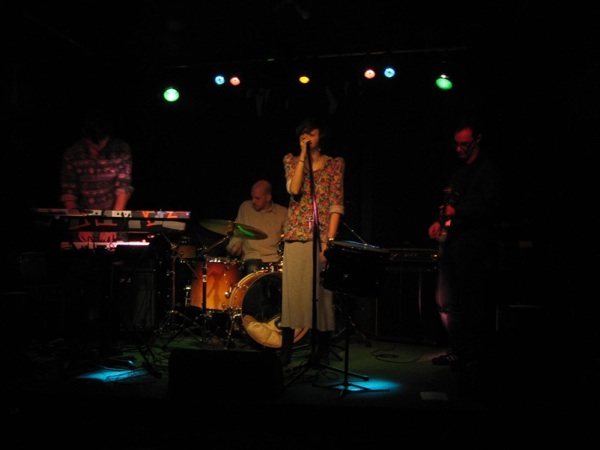 Oh hey, so my
band
played at Matchless in Greenpoint last night. It was a swell time. You should come check us out next time we play.

Since this is a "fashawn blog" and all, I guess I should say how this outfit is the culmination of all my current favorite things in my closet (with the notable absence of my MJ shoes). The crazy-ugly floral print angora sweater with SHOULDER SITUATION that I've been wearing at least twice a week, with some T Alexander Wang dress that I bought in a L so it would be at the perfect awkward length. I can never wear it by itself because it has what I like to call a "racer front". The Acne boots are pretty much the same as the Atacomas except flat, which is ridiculous and hilarious at the same time.
PS. How DRAMATIC is that second picture, eh? You'd think I was singing about high school boyfriends or something.